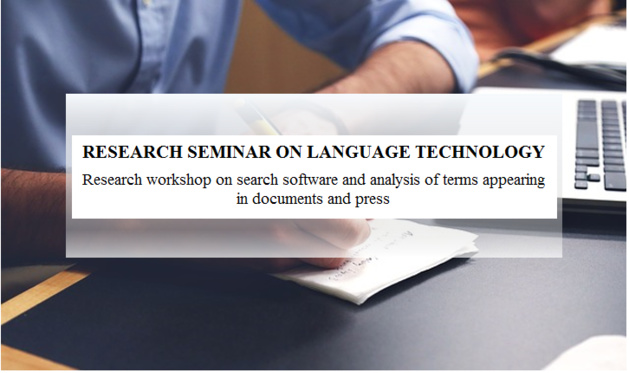 TECLIN will give a Research Seminar on Language Technologies on 23 March at 12:00 in the University of Valladolid in the campus of María Zambrano (Segovia). More specifically, the research workshop will be on search software and analysis of terms appearing in documents and press.

The seminar has been organised by the Master on Communication for Social Purposes and the Faculty of Social, Legal and Communication Sciences of the University of Valladolid.

Free entrance
When: 23 March 2017 at 12:00.
Where: classroom number 207, Campus María Zambrano.